Hoy -Hermenet Web Site
---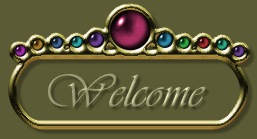 To The Hoy -Hermenet
Family Web Site

"May the Chain's that Link's Us Together,
Always remain Connected"

This Site is Lovingly Dedicated To
My Aunt Eva (Hoy) Haelen,
Or Simply -"Eva G" , as we like to call her...
Our Own Official "Hoy Family Historian"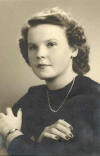 Eva has devoted her life to researching
Our Hoy Family Tree
Starting with Bernhard Hoy...
And, who after 40 years of Research
Realized her life-long dream by Publishing
her work in April 2006... Entitled...
"Descendants of Bernhard Hoy"
(1743 - circa 1810)

At a very young age, My Aunt Eva introduced me to our Family Tree,
and sparked my interest in researching Genealogy.
Since then, I have continued to work on both my Dad's and Mom's, side of the family.
Now, along with my husband, John, who share's my passion for Genealogy,
we have developed this web site for all our combined family members to enjoy.

So get a nice steaming cup of coffee, sit back and relax,
while browsing through our Web-site... You may find someone you know!!!

Your Hosts, John and Kathy (Hoy) Eltiste


Family Indexes
Home Hoy Hermenet Boise Shively
Last Up-Date 11/29/2007 01:48:32 PM