Hoy -Hermenet Web Site
---
Shively Family

Rev. John W. Shively
Born - January 7. 1845
Williamstown, Hancock County, Ohio
Civil War Veteran
Rank - Private
Company I, 91st Regiment, Ohio Infantry
Married - January 29,1874
Bourbon Township, Marshall County, Indiana
Occupation - Minister of The Church of the Brethren
Died - June 17, 1936
Kosciusko County, Indiana
Buried - Stoney Point Cemetery,
Atwood, Kosciusko County, Indiana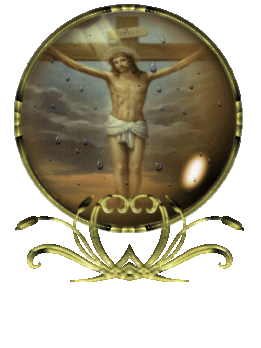 The Gospel Messenger
July 11, 1936
Elder John W. Shively
Elder John W. Shively was born near Williamstown, Ohio,
on January 7, 1845.
He died June 17, 1936 at the age of 91 years.
He was the son the Moses and Mary (Kibler) Shively.
His father died when he was three years old and his mother when
he was but nine. He was bound out by the trustees
until he was eighteen.
In 1865 he united with the Church of the Brethren.
In 1872 he came to Indiana and on January 29, 1874,
he married Phrania Foltz. She passed away May 21, 1931.
To this union seven children were born; three of them have passed on.
In 1876, he was elected to the deacon's office; in 1889 he was called
to the ministry and ordained to the eldership in 1907.
Forty-seven years of his life were spent in the Christian ministry
in the Camp Creek church, Indiana.
He leaves to mourn his departure, three sons: Ira of Etna Green,
Lewis of Goshen, and Rufus of Ft. Wayne; also one daughter,
Mrs. Clara Sponseller of Bourbon, Indiana.
There are twelve grandchildren and ten great-grandchildren.
Funeral services were conducted by the writer.
The text, Job 5:26, chosen by the
deceased, was used.
Bourbon, Indiana - N. H. Miller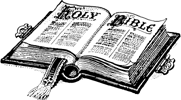 Job 5:26 - Thou shalt come to thy grave in a full age,
like as a shock of corn cometh in, in his season.

Photograph's and Obituary Courtesy of Eva (Hoy) Haelen - Hoy Family Historian

Wife - Phrania (Foltz) Shively
Born - February 13, 1854
Etna Green, Indiana
Died - May 21, 1931
Kosciusko County, Indiana
Buried - Stony Point Cemetery,
Atwood, Kosciusko County, Indiana

Son - Sylvester Shively
Born - July 15, 1875
Died - July 16, 1875
Son - Ira Korneluis Shively
Born - April 27, 1877
Wife - Luella M. (Yarian) Shively
Son - Lewis Nealy Shively
Born - May 18, 1881
Wife - Mary Louisa (Hoover) Shively
Son - Rufus Oscar Shively
Born - October 16, 1883
Wife - Martha Jane (Thomas) Shively
Son - Curtis Henry Shively
Born - April 10, 1888
Daughter - Mary Ann Shively
Born - February 17, 1890
Died - December 5, 1890
Daughter - Clara Elizabeth (Shively) Sponseller
Born - September 28, 1892
Husband - Raymond Roscoe Sponseller

Father - Moses Shively
Mother - Mary (Kibler) Shively


Family Indexes
Home Hoy Hermenet Boise Shively
Last Up-Date 01/15/2012 09:31:49 AM