Eltiste-Kaiser Web Site
---
Novak Family ~Coat of Arms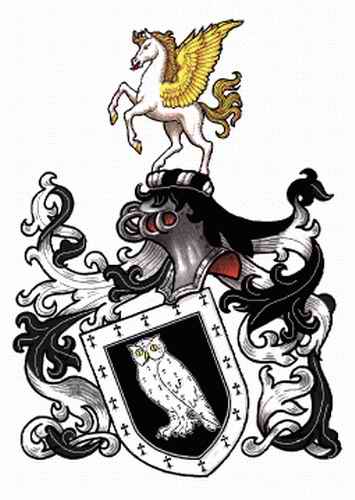 New guy in town, from the root now, meaning new. The Novak surname was occasionally bestowed on one who converted to Christianity (a new man). The Novak surname is among the most common in Poland and is also very common in other Slavic countries, especially the Czech Republic
Spelling variations include: Novak, Nowak, Novack, Nowack, Novek, Noveck, Novotny, Novy, Nowey, Nowy, Nowacki, Nowik, Naujock, Naucke, Novik, Nowik, Nowick, Novicki, Nowag, Nowakowski, Nowinski and many more.
First found in East Prussia, where the name came from humble beginnings but gained a significant reputation for its contribution to the emerging mediaeval society.
Some of the first settlers of this name or some of its variants were: Adolf Novak, who arrived in New York in 1886, Franz Novak, who was on a list of passengers, who arrived in New York in 1882, Johann Novak, age 24, who arrived on a ship in Baltimore in 1874, as well as Boleslaw Nowicki, age 20, who arrived in Baltimore in 1893.



Family Indexes
Home Eltiste Kaiser Rohrs Fink
Family Thumbnail Photo Gallery Index
Last Up-Date 11/27/2006 10:33:38 PM